Our family is absolutely nutty about PECANS! We own a 61 acre farm in South Georgia and grow some of the finest pecans in the world! We carry a full line of shelled, in-shell, roasted/salted, candied and chocolate covered pecans...the best you've ever had... We think you'll also enjoy our Gourmet Honey & unique Beeswax products...
Best of all...20% of Every Online Retail Purchase Goes to Support Catholic Education!
For Catholic schools or organizations that are interested in fundraising opportunities, please contact us today... nuts@PetesPecans.com
Thanks again for your interest in our Gourmet Pecans & Honey...try some today, you'll love these tasty treats!
The Bond Family
Peter, Cathy, Gabriel (15), Eve (13), Joseph (6), Patrick (4), Blaise (now 2) and Baby Anastasia (bottom pic)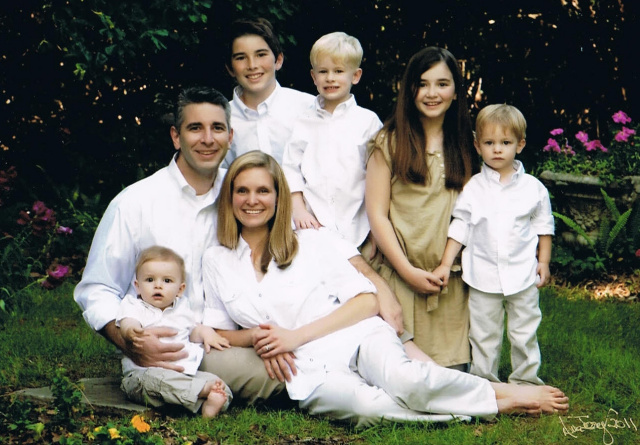 The newest addition to the Bond Family, Baby Anastasia (held by our dear friend Sister Mariana McGlynn).